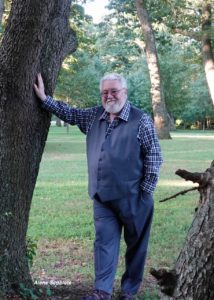 Frank is an experienced and gifted speaker.
He offers four talks:
The Shocking Truths About Teaching
Winning the Casino Wars
All right then, I'll go to hell!
Thriving in the Workplace.
The Shocking Truths About Teaching
They threw Mr. Martin's desk out of the fire window. Once they lit his tie on fire when he fell asleep in his classroom after a night of driving a cab.
Mr. James was a former Marine who had seen combat in Iraq. He thought, "How hard could teaching kids be?" Three weeks into his career he was in the teachers' lounge… crying. He quit at the end of the semester.
 The guest speaker was a cop. When he finished his lesson he laughingly said to the teacher, "I don't know how you do this without a gun." She said, "Somedays I'd be afraid to have a loaded gun."
Teaching is tough, but also has its fun side. Being in a school building is much like being on an emotional and intellectual rollercoaster.
Teachers have to have it to control their classes and teach their students. What is it? Join Frank Scoblete on this amusing trip into the world of education as he explains it, who has it and where to get it.
Highlights include:
• What the four outstanding teachers in Frank's life gave him
• Learn from some very special students: Gerry, the rat-boy, the craziest kid Frank ever taught; Mel Odious, the stinking-ist kid Frank ever taught; the horror of Jennie Moskovitz; and Wrong Way McKay, always lost and always found
• The truth about teacher training
• What teachers and actors have in common
• Change: the good, the bad, and the worst
• The public address system and you
• Handling disruptive students
• What is it
• The evolution of a lesson plan
• The devolution of a teacher
Winning the Casino Wars
For three decades Frank Scoblete has legally beaten the casinos. He has written and been featured on television and radio shows, videos and DVDs. He has been a consultant on movies and participated in some major casino law cases.
Currently over 60 million people go to casinos in the United States and Canada.
Frank knows the ins and outs of the table games, the slot machines and the casino world. This amusing and informative talk deals with the following topics:
• How casinos structure the games in their favor
• Best strategies to actually beat blackjack, craps, video poker, and Pai Gow Poker
• Best strategies for playing unbeatable games
• How slot machines work
• Best strategies for playing slot machines
• Money management techniques to fit your lifestyle
• Inside look at the real casino industry and how it treats players
• The role of comps in parting players from their money
• The role of hosts in the casino world
"All right then, I'll go to hell!"
In Mark Twain's brilliant book, The Adventures of Huckleberry Finn, Huck was about to send a letter to Miss Watson informing her where she could find her slave, Jim. Huck stopped and thought about all the adventures he had with this runaway slave who loved him and cared for him. Could Huck turn in his friend? No, he couldn't.
He knew that freeing Jim was a terrible sin, but he was willing to risk his soul for his friend and in one of the greatest moments in American literature, Huck rips up the letter and offers his soul up for damnation in order to save his friend. And in that moment, Huck is truly saved.
Unlike Huck, Frank Scoblete probably is going to hell.
In this amusing talk, Frank recounts his upbringing and how he always seemed to be facing the eternal pit for his thoughts and actions. Join Frank in a hilarious walk through his many adventures where he had to make moral choices, often making the wrong, but funny ones.
Enjoy how Frank:
• Cleverly put a spin on a sin when confessing to a very strict priest
• Took bets during First Holy Communion
• Set up his good friend on the most appalling date ever
• Almost got the girl he loved hit by "the bus"
• Ruined his first kiss
• Learned the consequences of dating a "bad" girl
• Lied his way into a high-paying job while in college
• Got his comeuppance when he lied even more to get a promotion
Thriving in the Workplace
The workplace is a highly-sifted, competitive, intense world of people, policies, and politics. There's business as usual —and not as usual, as well as the complexities of interpersonal relationships. How can a person navigate it all and thrive?
Frank covers:
• Coping with hypocrites, back-stabbers, and sycophants
• Workplace friends and enemies
• What you and Meryl Streep have in common
• The public address system and you
• Social media and you
• How Benjamin Franklin was right
• What the perfect retort really does
• Knowledge is power
• Thrive