Meet Frank Scoblete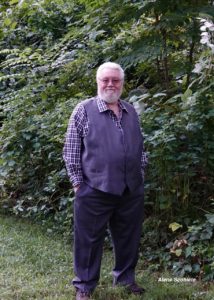 Frank Scoblete grew up in Bay Ridge, Brooklyn. He spent the '60s getting an education; the '70s in editing, writing and publishing; the '80s in theatre, and the '90s and the 2000s in casino gambling. Along the way he taught English for 33 years. He has authored 35 books; his most recent publisher is Triumph Books, a division of Random House.
Frank has been featured on CNN, the History Channel, A&E, Travel Channel, National Geographic, PBS, and the Learning Channel. He has been a consultant for many companies including The New York Times, Mikohn Gaming (patents), IGT (slot patents), Silicon Gaming (slot patents), J.Berwin (patents), eGaming Review in England (Internet Gaming), Isleta Casino Resort (staff development), Casino Windsor (staff development), and Cadillac Jack (slot machine patents).
Frank is a gifted speaker, amusing and on point. He has spoken to audiences as large as 1,500 people and as small as 20 people on a variety of topics including beating the casinos, teaching, navigating the workplace…and his wayward soul.
Looking for fun reading? You came to the right place! Check out the four categories listed to your right.  Join Frank in his thoughts (Think Scobe), his tales from the classroom (School Scobe), his adventures in casino gambling (Gambling Scobe) and his most recent venture—bird watching (Bird Scobe).
Looking for a great speaker? You still came to the right place! Click on Frank's Talks and see what he has to offer.
 What else?
Click here to find Frank's books on amazon.com.
Sign in to Facebook and find Frank Scoblete.